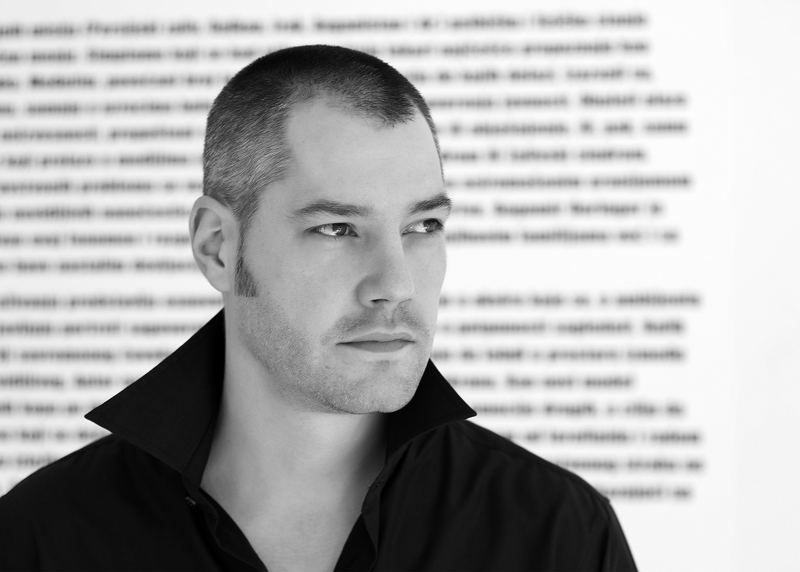 Address :
str. "Georgi. S. Rakovski" 98 Sofia Bulgaria
Vasil Hadzimanov Band
Theatre Bulgarian Army
Vasil Hadzimanov, Serbia (keyboards, piano)
Miroslav Tovarac, Serbia (bass guitar)
Bojan Ivkovic, Serbia (percussion, scat vocal)
Branko Trijic, Serbia (guitar)
Predrag Milutinovic, Serbia (drums)
featuring Bajram Kinolli, Kosovo (vocal)
Vasil's ideas of mixing Balkan traditional, folk rhythms and melodies with the western, modern musical styles (jazz, funk, world music…) in his own music, is completely authentic and a new approach to fusion and jazz music. It was these ideas that inspired him to form this band, back in 1995, when they made their first recordings and started performing live, for the first time.
In the year of 2001, Vasil Hadzimanov Band released their first CD and tape under the title "11 reasons for…", published by a major label PGP-RTS. Its first edition sold out in three months. Also for their first release, they won the award "Beovision" 2002 for the Best Debut Album of the Year 2002.
In the summer of 2002 they joined famous director Goran Paskaljevic and his film crew, in making of a documentary about Belgrade, for the ARTE television. Vasil composed the music and the band fronted by their percussionist Bojan Ivkovic, acted and performed music in the movie.
In the year of 2003 they released their second CD "Kafanki", again published by PGP-RTS. For this one, they won the award "Suncane skale" 2003 for the Best Instrumental Album of The Year 2003.
On 19th of November 2003 VH Band performed on the "Enter Music Festival" in Belgrade sharing the stage with the great Joe Zawinul and his Zawinul Syndicate. After hearing the band perform live, Zawinul himself invited Vasil and his mates to perform in his new club in Vienna, called "Joe's Birdland", in the spring of 2005.
In June 2004 VH Band were invited by the violin virtuoso Nigel Kennedy to perform with him on his big Belgrade concert. This was quite an experience for both parties involved, as well as for the audience…
In the summer of 2005, the band represented the sounds of the Balkan music on Expo 2005 Aichi, Japan. The concert was a huge success and it was attended by over 3000 people, a record-breaking number of spectators in EXPO-DOME hall until that night.
In November 2005. VHBand performed in Paris (France), taking part in the traditional Jazz Festival of world Cultural Centers "Jazzycolors".
In 2007 they released their third album entitled "3" (Sega Mu e Majkata) and in 2009 their forth one "Zivota mi", both published by PGP-RTS.
They are now on tour, promoting their fifth album "Can you dig it"- DD release, published by OverJazz Records, Hamburg (Germany) and CD release, published by label Zmex, Belgrade (Serbia), all in 2013.
Also, starting May 2013, all VHBand's albums will be published in digital form by aforementioned company, OverJazz Records, from Hamburg.
Every album by VHBand, and every music piece of theirs, was declared in Serbia as artwork of cultural significance for this country.
For the last 15 years, Vasil and his musicians have continuously played their compositions on concerts and jazz,rock and world music festivals all over the world, with big success. Here is the list of some of them:
Serbia: "EXIT" in 2005 and 2007, Belgrade Summertime Jazz Fest (following Joe Zawinul), Belgrade Jazz Fest, Belgrade Beerfest, Enter Music fest-Belgrade, Novi Sad Jazz Fest, Nis Jazz Fest "Nisville", Valjevo Jazz Fest, Kragujevac, Subotica, Krusevac, Leskovac, Sombor, Kraljevo, Pancevo..
Montenegro: Podgorica, Budva, Kotor, Cetinje, Niksic, Ulcinj…
Bosnia and Herzegovina: Banjaluka, Sarajevo, Mostar, Zelenkovac Jazz Fest, Doboj, Brcko, Travnik, Trebinje, Gradiska…
Macedonia: Skopje Soul and Blues Fest, Kumanovo Jazz Fest, Kavadarci Jazz Fest., Ohrid Jazz Fest, Bitola World Music Fest, Resen…
Slovenia: Maribor Lent Fest, Cerkno Jazz Fest, Novo Mesto, Koper Jazz Fest, Ljubljana….
Croatia: Opatija Jazz Fest, Pula, Porec, Zagreb, Djakovo Jazz Fest "Jazz Vez", Cakovec Jazz Fest….
Bulgaria: Sofia, Plovdiv Jazz Fest…
Hungary: Budapest, Pecs Jazz Fest…
Austria: Porgy and Bess jazz club, Balkan Fever Festival, "Joe's Birdland"- Vienna
Germany: Berlin (benefit concert)
Slovakia: Bratislava Jazz Days "Jazzove dni"
Czech Republic: Polichka Jazz Fest
Italy: Teatro Miela-solo concert, Trieste
France: Jazzycolors Fest, Paris
Japan: EXPO 2005 Aichi, Nagoya
Vasil Hadzimanov Band performed numerous times with special guests. Some of them are the most authentic and talented musicians in the world, such as:
Nigel Kennedy, Theodossi Spassov, Marko Djordjević, Toni Kitanovski, Bisera Veletanlić, Brankica Vasic Vasilisa, Zafir Hadzimanov, Senka Veletanlic, Vlatko Stefanovski, Aleksandar Petrov, Bachar Khalife, Wikluh Sky, Dado Topic, Samir Kurtov, Slobodan Trkulja, Rosen Zahariev, Hana Vucicevic, Jelena Jovovic, Jasna Jovicevic…
LATEST NEWS
Concert and the new album promotion
16-05-2013
Promotion of the new album "Can You Dig It?"! Mikser House, Belgrade. Concert, new video clip premier, accompanying photo exhibition by Irina Tomić & Ivana Čutura, and other surprises…